2019.08.08
Toyo Tanso Co., Ltd. (hereinafter called "Toyo Tanso") announces that it has decided to establish a subsidiary in Chengdu, China.
1.Background of Investment
Toyo Tanso is engaged in the manufacturing and marketing of carbon brush used as structural parts for motors for home electronics or electric tool. Toyo Tanso have established a carbon brush manufacturing and sales company (sub-subsidiary) in Chengdu, Sichuan Province, China to strengthen sales in the Chinese market. In addition to existing subsidiaries in the Chinese coastal area (Shanghai), having a base in the inland area where stable demand can be expected makes it possible to respond more precisely and speedily to local customer needs. Through the establishment of this subsidiary, Toyo Tanso aims to further expand business for the carbon brush business in the Chinese market.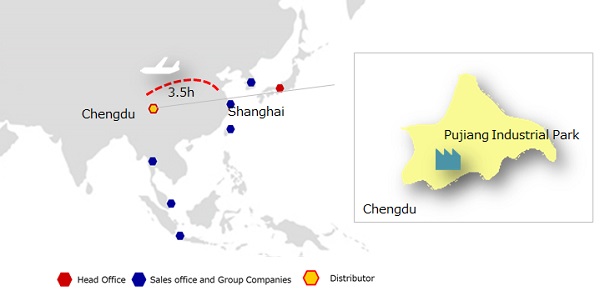 Location of new subsidiary
2.Outline of new subsidiary
1)Name: CHENGDU TOYO TANSO CO., LTD 2)Location: Chengdu City Pujiang Industrial Park, Sichuan Province, China 3)Businesses : Manufacture and sales of carbon brush and related parts 4)Capital: $2,000,000 5)Major shareholder: 75% SHANGHAI TOYO TANSO INDUSTRIAL CO. LTD.( 100%-owned subsidiary of Toyo Tanso) 75%, 25% Toyo Tanso 6)Schedule: Completion in September, 2019, Operation start in October, 2019
3. About Carbon brush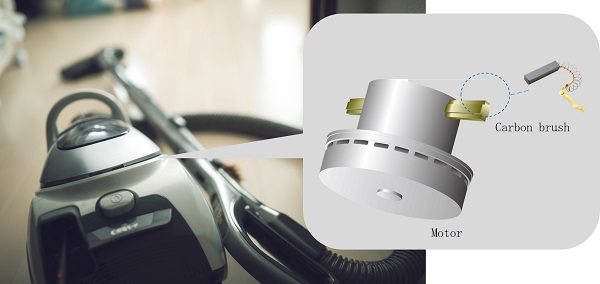 Carbon brushes are being used in the motors of products such as vacuum cleaners, washing machines, and power tools. Possessing excellent electrical conductivity and wear resistance, they play the role of supplying electricity to the rotating element of the motor via sliding contact.