Corporate Philosophy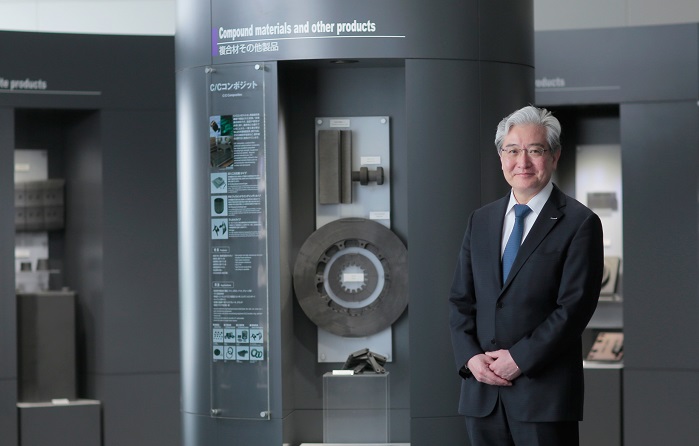 Aiming to become a truly global company as a carbon pioneer
Toyo Tanso began as Kondo Carbon Kogyosho manufacturing carbon brushes in 1941. Since our inception, we have embraced the pioneering spirit of "manufacturing completely unique products", and continued to take on challenges in the pursuit of unique and innovative carbon products specialized for highly functional fields. Since becoming the first company in the world to successfully mass produce large-size isotropic graphite in 1974, the Toyo Tanso Group's carbon products and technology have continued to evolve with the needs of the time. Our products are being adopted in a wide variety of fields, from familiar daily products such as automobiles and home appliances to cutting-edge products in such fields as aerospace and medical care. To meet the needs of an ever-expanding global market, we established production and sales bases in more than 10 countries across the globe, including China, America, Europe, and Asia. We continue to be dedicated to exploring the seemingly endless possibilities of carbon. Now, fueled by the manufacturing spirit that has enveloped us since our foundation, we approach the next stage in our quest to achieve further growth as a truly global company. By pushing forward with an eye to the global market--including mergers, acquisitions, and alliances--while reviewing and conducting new expansion for existing business, and while keeping an eye open for new business development opportunities, we will continue to proactively advance our growth trajectory. Moreover, in addition to improving our manufacturing process with the goal of further improving quality and productivity, we will also strive to further strengthen Toyo Tanso's R&Ddevelopment systems. To accomplish these goals, a solid foundation is indispensable. As such, we aim to further strengthen and upgrade our business management system and corporate governance system at the global level. Going forward, the Toyo Tanso Group will continue to come together as a corporate group that not only respects its employees and enjoys global trust but also continues to expand corporate value and achieve sustainable growth, ensuring the company's value to stakeholders, employees, and society itself. We look forward for your continued support and sincerely thank you for your patronage.
Representative Director
Chairman & President, CEO
Naotaka Kondo
---
Fundamental philosophy

The TOYO TANSO GROUP contributes to the world through the pursuit of the possibilities inherent in carbon(C).
---
Management policies
With the raising of the level of customer satisfaction constituting the predominant theme of management, we shall aim to provide optimal levels of quality, delivery times, costs, and services and engage in corporate activities accordingly.
Through carbon technologies, it is our goal to be a constantly growing, future-oriented corporate group highly trusted by shareholders and the general public.
We are committed to building a rewarding workplace that respects the independence and creativity of employees, encourages employees to have goals, and permits fair evaluations.
Based on compliance with laws and social norms, we shall observe public order as well as contribute to society through conscientious and fair corporate activities.
We shall aim to coexist in a state of consonance with people, carbon technologies, and the natural environment and engage in corporate activities that will contribute to the conservation of the global environment.
---