Message from the President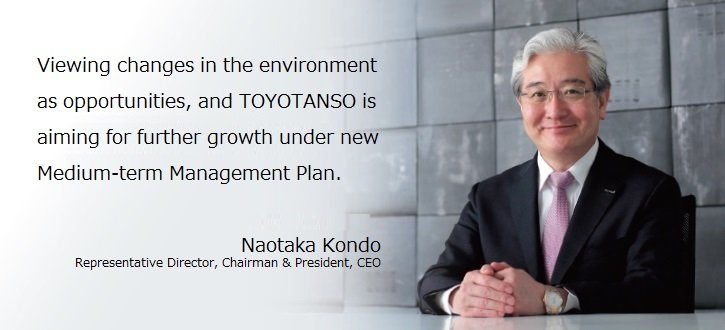 Overview for the First Half of the 81th fiscal year
During the first half of the consolidated fiscal year under review, signs of recovery were visible domestically and in overseas economies, mainly in developed countries. However, an uncertain outlook continued due to factors including soaring resource prices and supply chain disruptions caused by the tense situation in Ukraine and constrained economic activity in China, as well as the stalling of economic recovery in some regions due to the acceleration of inflation in a number of countries.
Looking at the business environment surrounding the Group, in mobility applications, semiconductor shortages and supply constraints are affecting operations in the automobile industry. In energy applications, operations in the Chinese solar cell market remained weak due to factors including soaring raw material prices. In electronics applications, however, the semiconductor market remained robust against the backdrop of strong demand.
In this environment, to achieve the management targets of the new Medium-term Management Plan that we announced in February 2022, the Group advanced business development that agilely captured change in the external environment. While improving cost competitiveness through productivity enhancements, undertaking development and reinforcement of new and high value-added products that are able to keep pace with technological innovations, and while otherwise solidly addressing customer needs, we advanced business in a way that steadily captured business opportunities. In addition, we advanced initiatives aimed at securing and maintaining profitability in order to mitigate the effects of soaring raw fuel prices.
As a result, in the first half of the consolidated fiscal year under review, net sales were 20,293 million yen (up 15.7% year on year). On the income side, operating profit rose 28.4% to 3,039 million yen, ordinary profit rose 33.3% to 3,705 million yen, and profit attributable to owners of parent was 2,564 million yen, up 40.6%. This was due to the rapid depreciation of the yen as well as firm demand for semiconductors and other applications, despite the effects of temporary suspension of operations associated with restrictions on movements at affiliated companies in China.
Future outlook
Looking ahead at the global economy, the impact of the situation in Ukraine continues to be a cause of concern, and there are growing concerns about economic slowdown in China as a result of such factors as suppressed economic activity and persistent high inflation.
Keeping a close eye on the trends in the macro environment and face-to-face market, the Toyo Tanso Group will strive to achieve the plan by firmly capturing demand in each application, centering on products for semiconductor applications for which a high level of demand is expected to continue.
Based on the above, we expect net sales of 43,000 million yen, 7,300 million yen in operating income, 7,600 million yen in ordinary income, and 5,300 million yen in profit attributable to owners of parent in the fiscal year ending December 31, 2022.
August, 2022