3D measurement machine (contact type)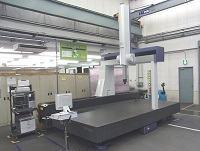 We can measure objects with dimensions of up to 1,600 x 3,000 x 1,200mm (X.Y.Z).
We also have CNC or manual equipment, allowing high precision measurement of a variety of shapes regardless of workpiece size.
CNC image measurement equipment (non-contact type)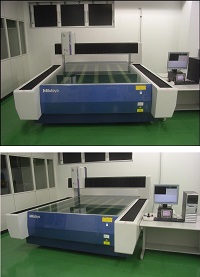 We perform non-contact measurement up to1, 500 x 1,750 x 100mm (X.Y.Z).
Using CCD cameras and laser equipment enables that there is no plastic deformation of the workpiece due to measurement pressure, allowing stable and high-precision measurement.