Electrochemical applications for EDLC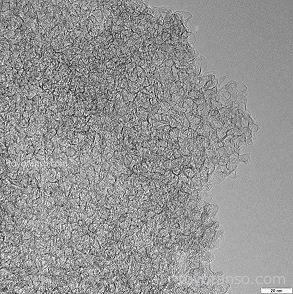 In electrical double layer capacitors (EDLC),CNovel® enables the design of electrodes with excellent characteristics both rate and low temperature due to its "interconnected structures".









Photograph of transmission electron microscope(TEM) of CNovel®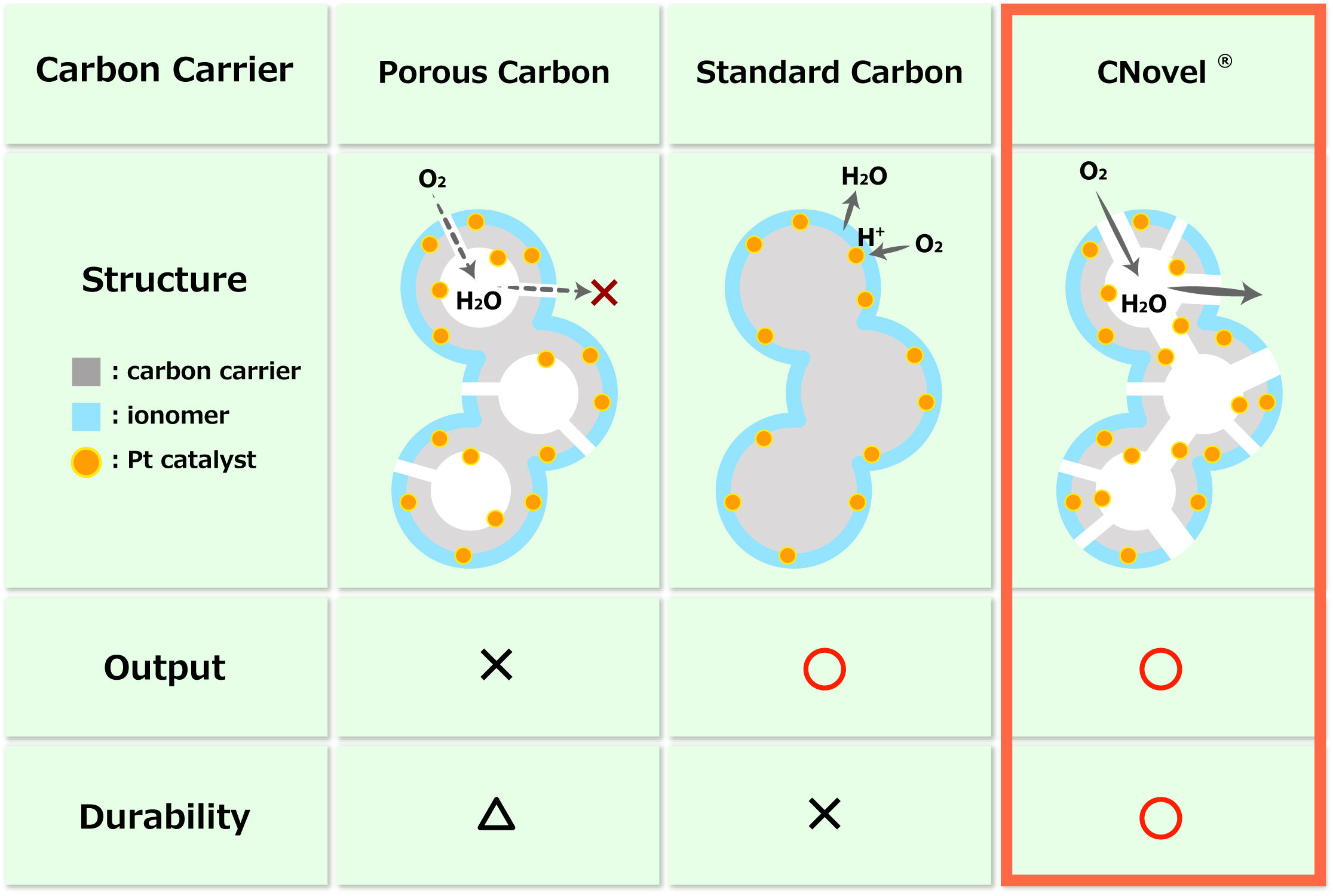 CNovel, loaded platinum, can be applied to the electrode catalyst for fuel cells.
By dispersing and loading platinum nanoparticles into the pores in an optimal condition, the electrode catalyst, MH-18-PT50, brings out high performance.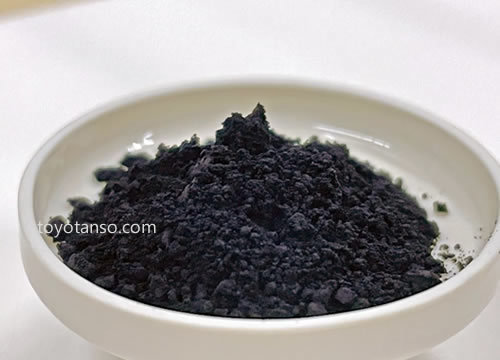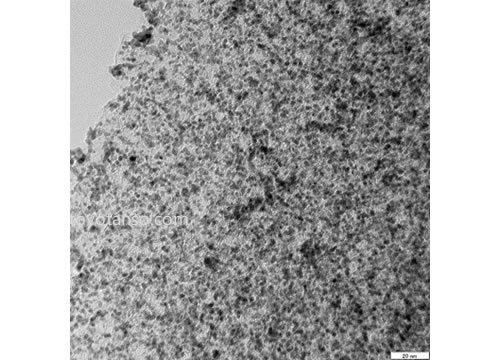 Video of Mesoporous carbon catalyst support CNovel®
The unique structure of carbon achieves high durability.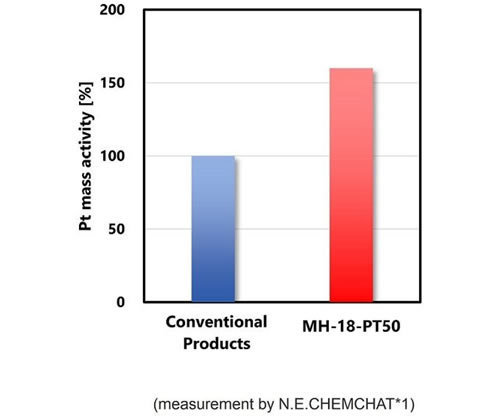 High power output achieved by high dispersion of platinum catalyst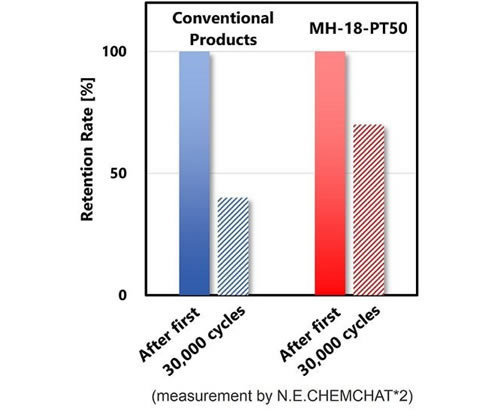 Adsorption/desorption application: Flow filtration, Selective adsorption
CNovel® has quick adsorption performance compared to general activated carbon. Quick adsorption/concentration leads to shortening of process time and downsizing of processing equipment. Enable large molecules(e.g. protein, enzyme) separation and adsorption on designed mesopore size.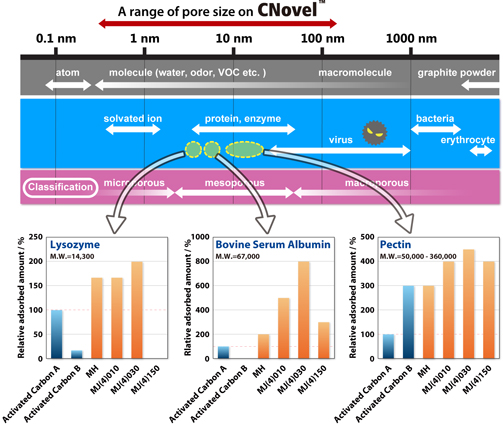 Movie) Filtration test of red pigment